Select Luxury Cars: keeping you 'in-the-know' with automotive news!
Here are some of the latest articles from around the web this week, all in one convenient spot for you. Want daily news articles? Be sure and follow us on LinkedIn, Facebook, or Twitter (@selectluxury) and we'll keep you informed all week long!
Start-up Says It Can Turn A Stock Audi Into A Self-Driving Car For $10K

So far, the race to build a self-driving car has been dominated by major automakers, suppliers, and technology juggernaut Google. Yet one startup also hopes to get in on the action.
Cruise was started by Kyle Vogt, who was previously involved with video-sharing apps Justin.tv, Socialcam, and Twitch. According to TechCrunch, he's recruited a team of engineers and roboticists from MIT to work on autonomous vehicles. Or to take over the world, who knows.
The novelty of Cruise is that it plans to market hardware that can be retrofitted to existing cars. The setup consists of sensors that are mounted to the roof near the windshield, actuators to operate the controls, and a trunk-mounted computer that manages everything.
Drivers can merge onto a highway and simply hit a "Cruise" button on the dashboard to engage the system, which makes it sound a bit like the "autopilot" system Tesla says it will have on the market by 2016.
Click here for the full article!
Click here to see The Cruise RP-1 in action!
Source: Stephen Edelstein, MotorAuthority.com
N55 3.0-Litre Strait-Six Wins Engine of the Year Award 2014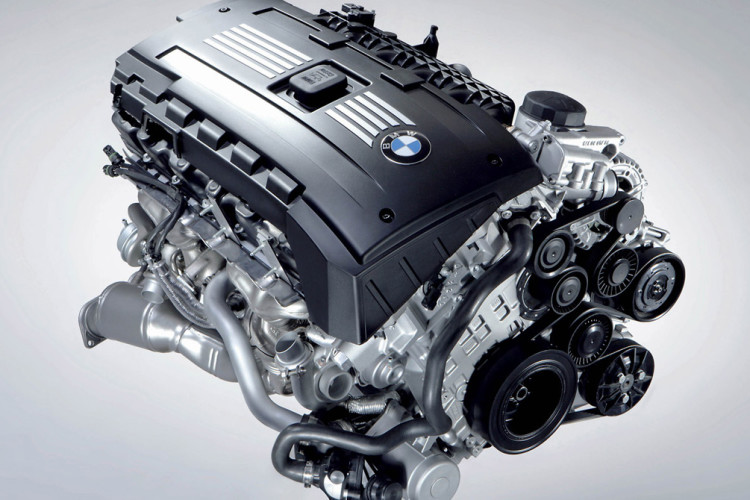 MW Group engines secure another double win in the Engine of the Year Award 2014.Run of success continues with awards in two displacement classes: the 3.0-litre straight-six with BMW TwinPower Turbo technology wins its fourth title and the MINI 1.6-litre four-cylinder turbo unit its eighth in the world's leading engine competition.
Two class wins in this year's competition have boosted the BMW Group's cache of titles acquired in the prestigious International Engine of the Year Award. The two latest accolades go to two power units that manage to combine sporty performance with exemplary efficiency in unique fashion. The 3.0-litre in-line six-cylinder petrol engine with BMW TwinPower Turbo technology – as featured in numerous current BMW models – ranks among the prize-winners for the fourth time. Meanwhile, the 1.6-litre four-cylinder turbo engine that drives the MINI Cooper S Countryman and the MINI Cooper S Paceman, among other models, has secured its eighth consecutive class win.
Click here to read more and see more pictures of the N55!
Source: Horatiu Boeriu, BMWblog.com

A New Entry-Level Ferrari in the Works?

Ferrari is apparently looking at shortening the 458′s wheelbase for a new V6-powered model…
Ferrari is in the midst of undergoing some major changes. As we all know, the California T was just the start of the carmaker's switch to an entirely turbocharged engine lineup within the decade. We previously reported that the heavily facelifted 458 Italia will also be the recipient of a new-turbo v8 that will supposedly produce around 670 horsepower; expect to see the car raveled at Geneva next March. For now, the California T remains the so-called entry level Ferrari.
Click here to read the full article!
Source: CarBuzz.com
Adler Dehner, Director of Business Development
–
Select Luxury Cars, located in Marietta, Ga. on Highway 41, hand "Selects" every vehicle. We specialize in the highest quality automobile made all over the world. Whether you live here in the Atlanta area or anywhere around the world, we will find the exact car you are dreaming of. If you are looking for a Mercedes, BMW, Bentley, Rolls-Royce, Porsche, Land Rover, Jaguar, Aston Martin, Maserati, Lamborghini, Ferrari or other high end models, expect to begin and end your search here. We inspect each of our vehicles over a 112 point inspection. Ensuring we are selling high quality, low mileage vehicles that will lead to more and more happy customers.
Select Luxury Service is the premier Luxury Car Service Center located in Marietta, GA and serves the Greater Atlanta Area. We specialize in servicing BMW, Mercedes-Benz, Porsche, Audi, Ferrari, Lamborghini, Bentley, Maserati, Land Rover, Jaguar, Aston Martin, other exotics, luxury, and super cars. Please visit our website to schedule an appointment to have your vehicle looked at by our Factory Certified Master Technicians.